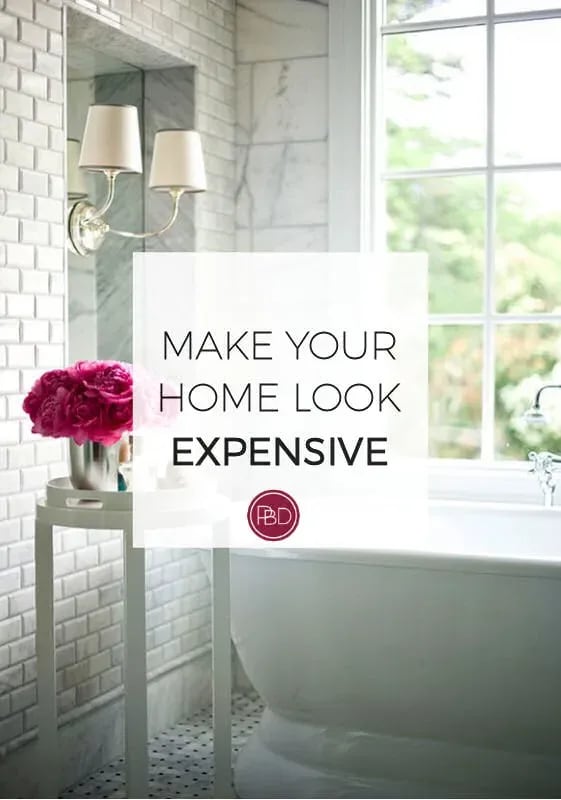 Whether you're prepping your home to sell, or you just want to spruce things up a bit, these tips will make your home look expensive. The secret to creating an expensive feel to your home lies in the details. The right combination of small touches will add visual value to your home.
Fake Expensive Curtains
Paint Your Interior Doors Black
Add Large Inserts To Your Pillows
Enhance Your Crown Molding
Add in the Details
Many of the items mentioned in today's post will be linked at the bottom to make shopping easier for you!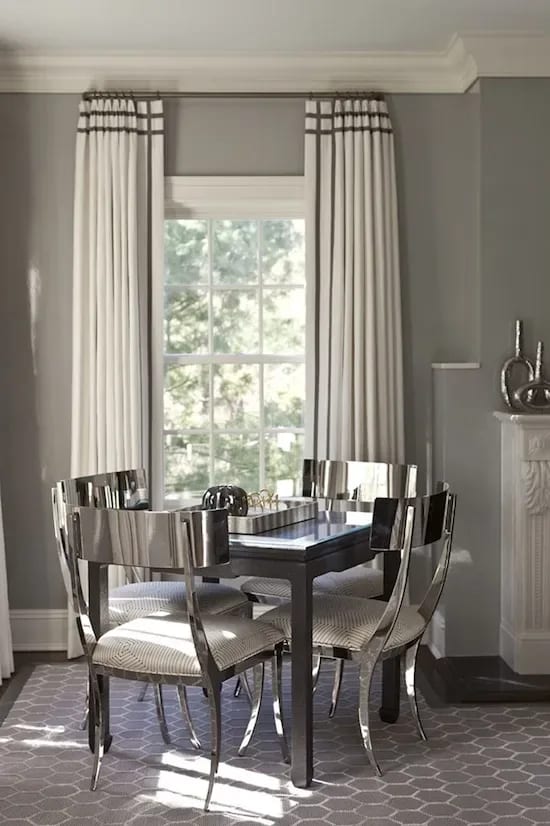 Fake Expensive Curtains
Custom curtains are a large component to a well designed room. Adding a custom touch to store bought curtains will give the room a custom designed look.
Mount your curtains at ceiling level. This will extend the eye upward and make the room feel taller and more spacious. I go into more detail about how to make your room appear larger in this post.
Add a banding to the bottom of the curtain to add color and more visual detail.
Add a trim or banding to the inside edge of the curtain panel.
Use a simple curtain rod that doesn't detract from the visual aesthetics of the space. For example, when adding hardware to a room with darker colors stick to a darker colored rod.
Painting the interior doors of your home black adds a sleek touch. The crisp pops of black will add sophistication and detail to your space. This is an easy way to improve your cheap doors without spending large amounts of money on replacing them with higher end, expensive doors. Smaller, often over looked details like hardware and door quality can make your home look expensive without a lot of effort. Use a high gloss black paint to create this lacquer effect on your doors.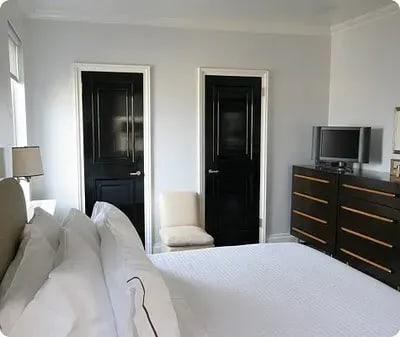 Add Inserts Larger than The Actual Pillow
Get the full, volumized look of custom throw pillows by
adding inserts larger than the pillow
cover itself. This is a technique used by upholsterers when they create custom pillows for a customer. For example, if you have an 18 x 18 pillow cover, the use a 20 x 20 insert at the very least!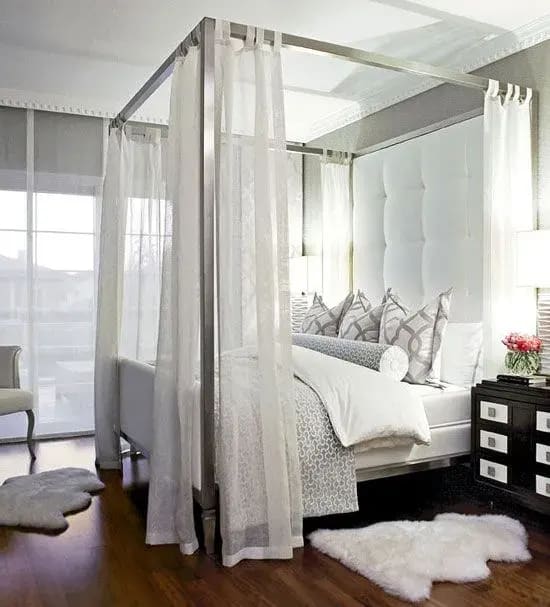 Create or Enhance the Appearance of Crown Molding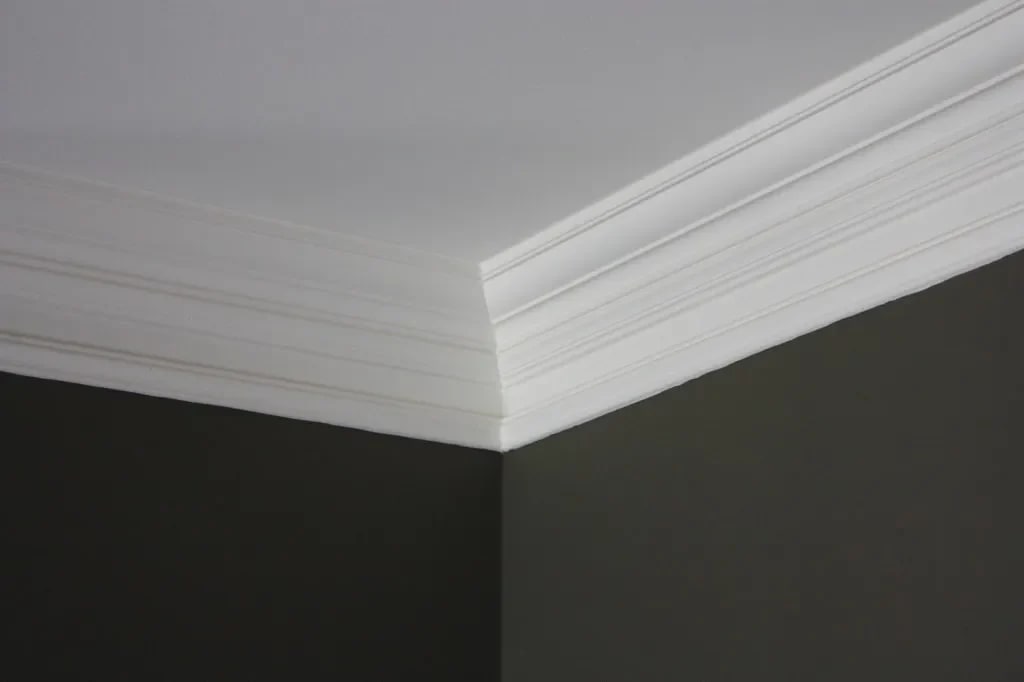 Enhancing your crown molding can add an expensive-looking touch to your space. Add an additional trim underneath your existing crown molding to enlarge and enhance. Check out this
great tutorial
on our home from scratch! No existing crown molding? Paint a white band around the ceiling to fake the look of an existing molding.
Add in The Details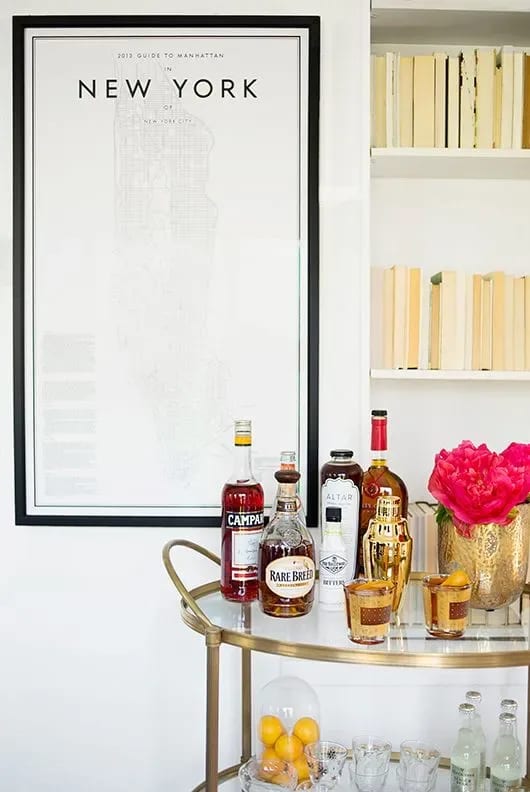 Don't forget about the small touches! Add a sleek stack of coffee table books, some fresh flowers, and a few well-placed embellishments to add to the expensive look that you're creating in your home. However, focus on minimalism, not clutter. Don't go overboard!
I would highly recommend spending the extra money upfront on high-quality silk flowers instead of opting to continually purchase real flowers. Repeatedly purchasing real flowers is extremely costly and will begin to add up quickly! The silk flowers will quite literally pay for themselves after a few months of not purchasing real flowers. One Kings Lane is my favorite source for silk flowers because they are often more than 50% off of the retail price! Additionally, I would avoid purchasing any florals from craft stores. These do not look realistic and are of very low quality. Your money is better off spent somewhere else that carries high-quality floral arrangements.
Shop my favorite coffee table books, accessories, and floral arrangements (all under $100) at the bottom of the post!